Quality
and

quantity. You can have both from our unique community
Pickmypostcode.com is an acclaimed free-to-enter daily draw website that has attracted a broad demographic of 2.5 million loyal and highly engaged members, largely through word of mouth. On average, pickmypostcode.com attracts over 250,000 unique visits every single day.
Our trusted community naturally react to short one to three question micro-surveys voluntarily. They check in every day to see if they've won a prize. It's so easy. They answer questions for free because we make it simple.
You decide who and when. You're in control.
Find needles in haystacks

Target hard-to-reach audiences with niche profile points.

Ready-made audiences

Do away with screener questions and ask one our our ready-to-go, specialist panels.

Re-target your audience

Ask follow-up questions and continue the conversation with the same audience, whenever you need to.

Seeing is believing

Have your data visualised for greater clarity and impact.
The rule of three
Cost-effective
Our respondents answer questions for free, so we are already more cost effective than any other panel.
Quality controlled
Bad responders are quickly detected and their data removed from the results.
Lightning fast
Respondents are already there. Ask a question and start getting answers in minutes.
Target your audience with forensic precision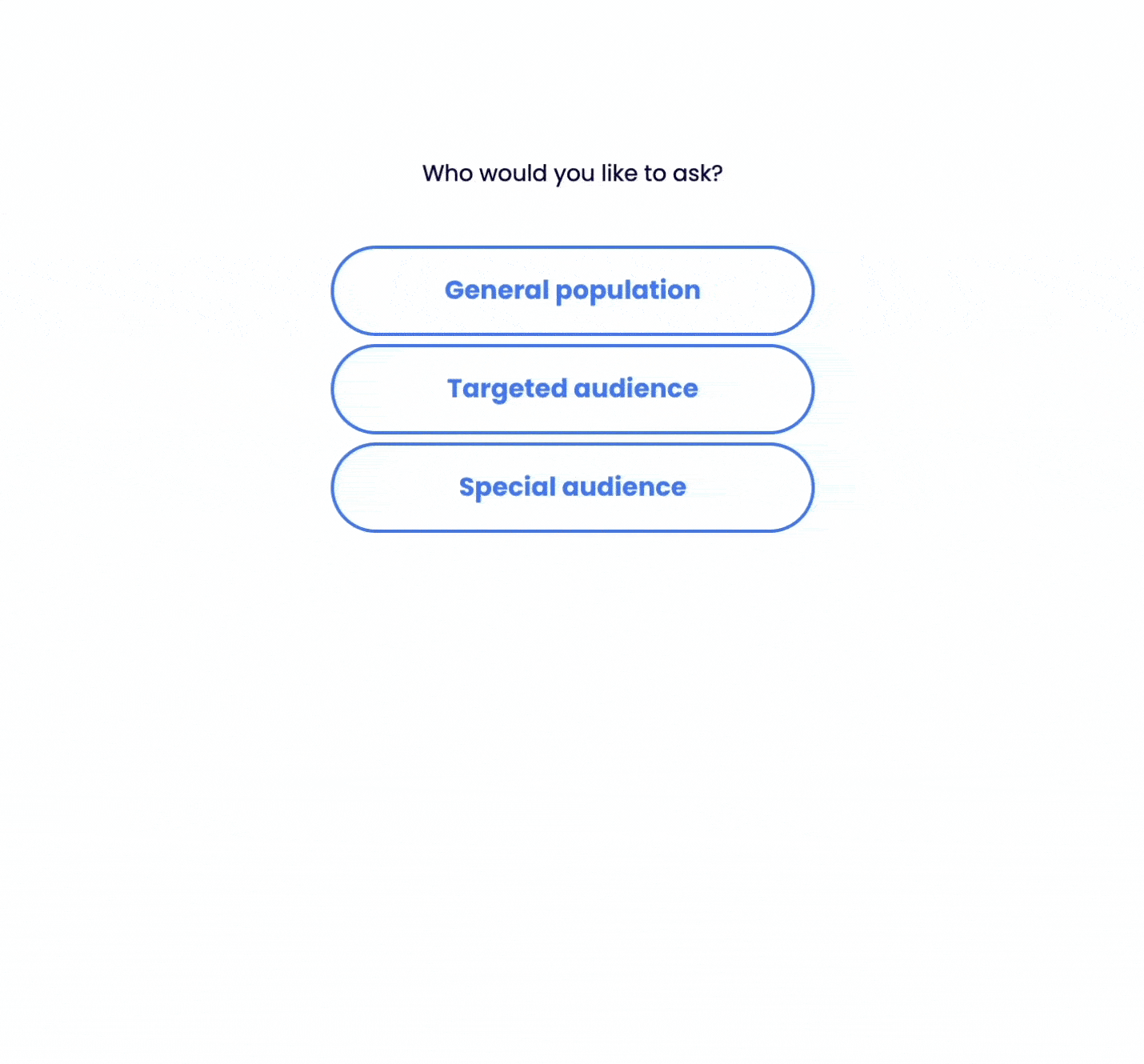 DIY with our intuitive self-service platform
Target your consumer using our extensive built-in demographics filtering so you can be sure you're asking the right people.
Find needles in haystacks
We've identified hard-to-reach audiences who fit a certain criteria so you can target the precise cohort without having to ask pre screener questions.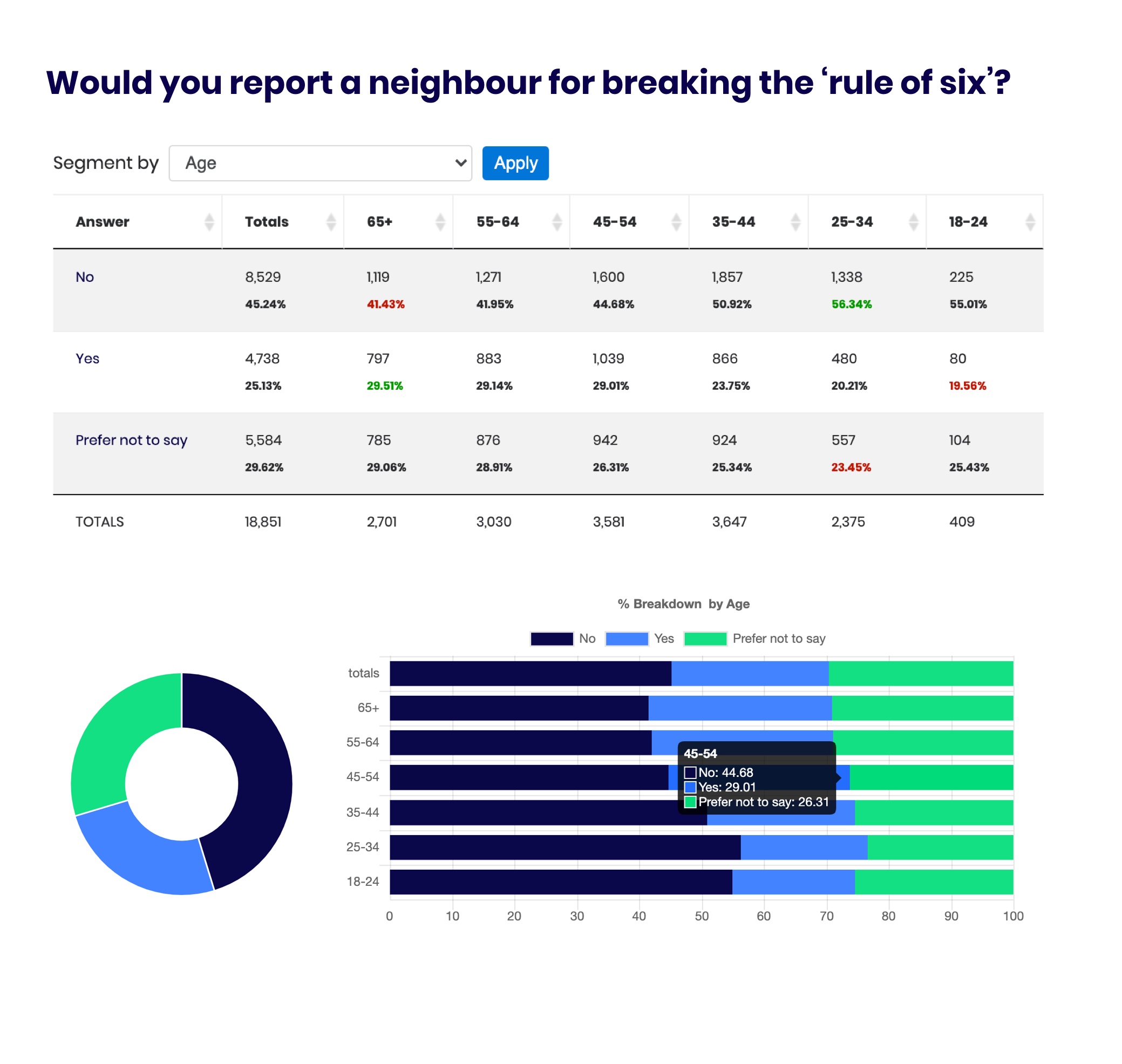 Advanced, targeted segmentation at your fingertips
Dissect your results by the usual demographics plus hundreds of additional options covering everything from voting, shopping, readership and travel habits and lots more in-between.