Trumped: Brits wouldn't vote for Donald
Biden would walk the US General election, if Brits were voting.
ONLY one in ten Brits would vote for Donald Trump if they had the chance in the US general election in November, according to our nationally representative poll. But he is more popular than that among men, the old and C2s – the skilled working class.
Polls in America have the race between Trump and Democratic Party challenger Joe Biden as close. A poll of polls from the BBC has Biden on 50% and Trump on 42%. But that gap has narrowed lately.
In the UK, the Findoutnow survey shows that only 11.6% of Britons would vote Trump, while 40% would vote for Biden.
Trump scores comparatively well among men – 17% — compared to women – 6%.
Biden gets 60% of the vote among social group A – senior managers, doctors etc.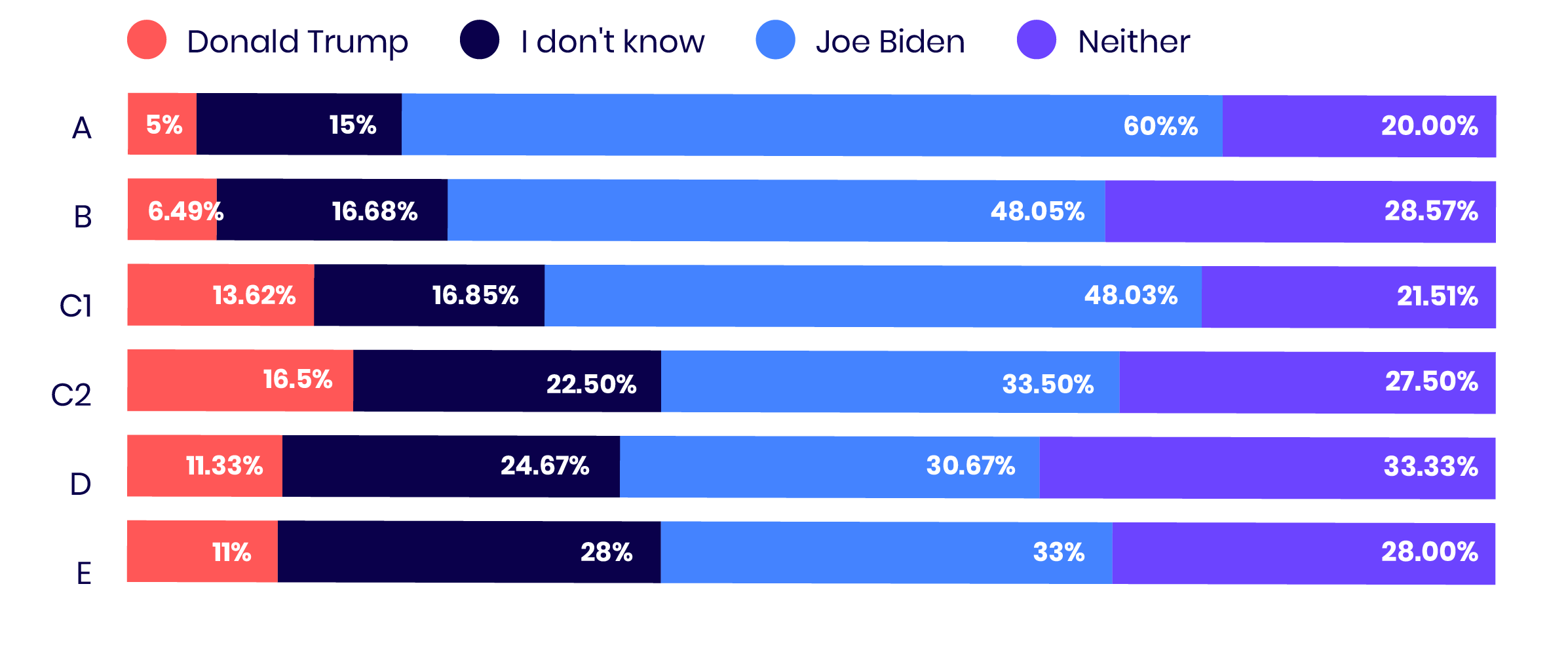 The older you are, the more you like Trump, particularly above the age of 45.
Regionally, the East Midlands is nearly three times more Trumpy (18.67%) than the South West (6.82%).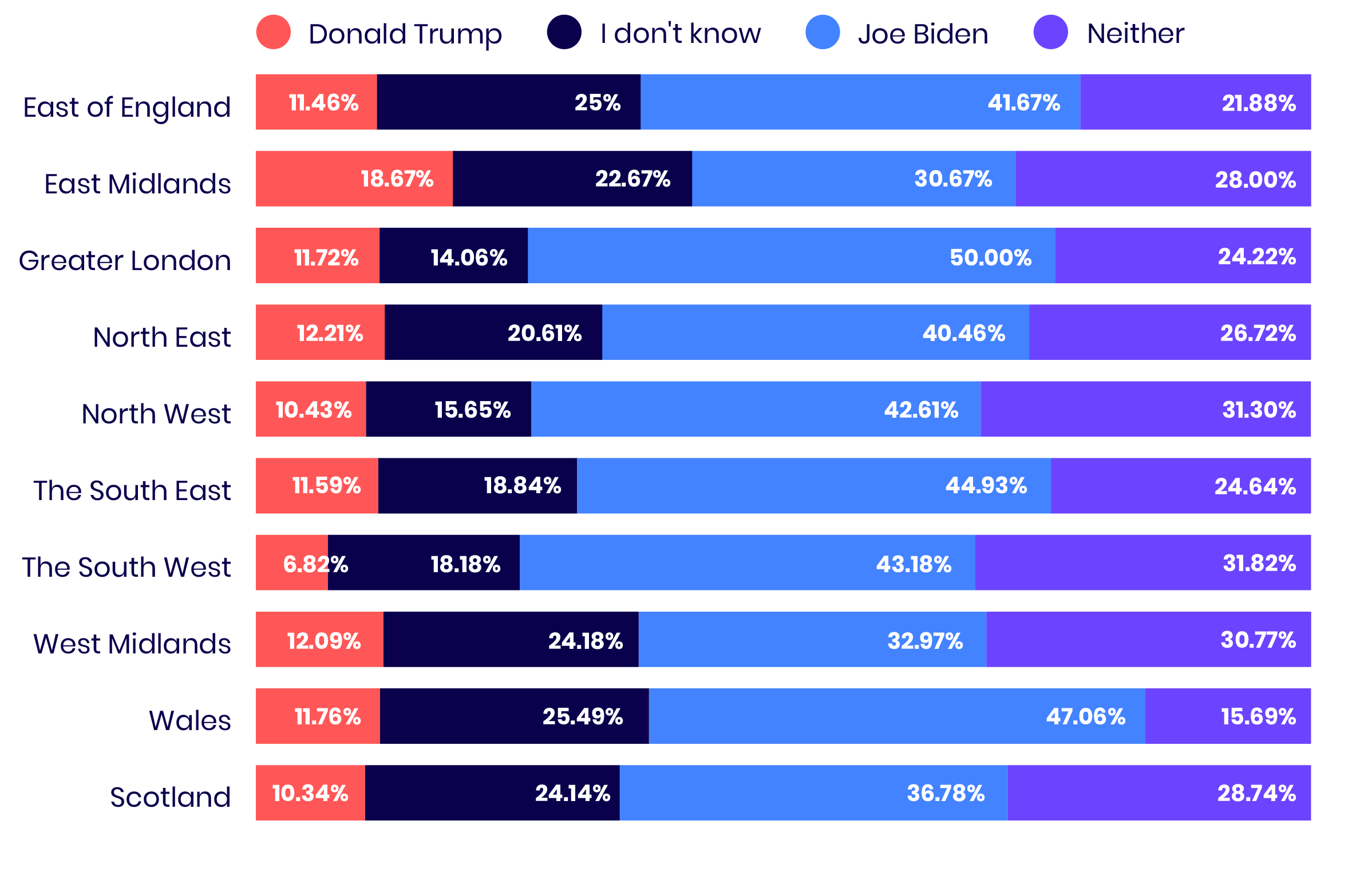 You can see the full results here
About the survey
The survey of 2,300 members of Pick My Postcode was conducted on Thursday 3rd of September. Find Out Now selected a nationally representative sub-sample of 1,000 within +/-1% of ONS quotas for Age, Gender, Region, and Social-Economic Grade, and past voting using machine learning. No weighting was applied.
For further information, or to request a poll or survey contact Chris Holbrook on ask@findoutnow.co.uk.