26% of Britons oppose mandatory masks in shops
A survey of over 10,000 UK residents by Findoutnow.co.uk reveals that over a quarter of UK citizens oppose the new law coming into force in England tomorrow requiring the wearing of masks in shops and supermarkets.
Opposition is most widespread in the East Midlands (34%), West Midlands (32%) and the East of England (32%). Only half as many Scots (16%) would object if the law applied to them.
Those aged 35-44 are most resistant (33%) compared to 18-24s (21%) and over 65s (22%).
Middle-class shoppers are significantly more amenable to mask-wearing (20%) compared to the working class (36%).
Brexit Party voters (37%) are the most reluctant, followed by non-voters (34%), and Conservative voters (28%).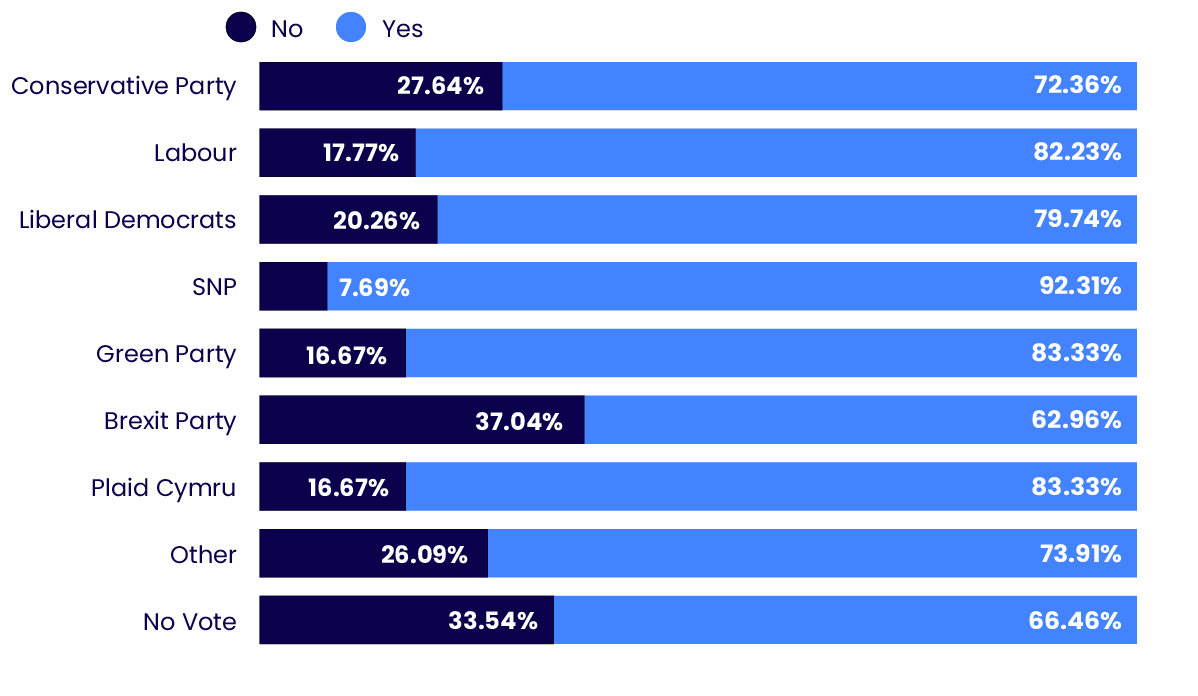 Nearly half (47%) of those opposed to the legislation said they would stop going into shops if and when the legislation came into force. This would account for 13% of the population.
We went on to ask this same group "Why are you against wearing masks?" Reasons given ranged from scepticism about their effectiveness, to speculation of "Mind control". Ironically, perhaps, the most common answer was "difficulty breathing".
About the survey
The survey of 11,297 members of Pick My Postcode was conducted on Monday 20th of July. Find Out Now selected a nationally representative sub-sample of 2,000 within +/-2% of ONS quotas for Age, Gender, Region, SEG, and 2019 vote, using machine learning. No weighting was applied. Full nationally representative results available here.